If You Plan On Having Over 150 People At Your Event, Please Call Us At
(970) 464-4959
For more details and pricing information, please click the Rental Contract links provided according to the number of people you are planning on having at your event. These will describe deposit information, alcohol policies, and other important policies in detail.

Food & Beverage
Outside Foods And Drinks Are Welcome Under Certain Circumstances
The Maison La Belle Vie Winery can provide wine and champagne.
No other alcoholic drinks are permitted in our grounds, that includes hard liquor and outside wines.
Outside caterers are welcomed but need to be licensed. We have a list of preferred vendors that we know do a great job, just ask.
Please remember, the venue should be left the way you found it, otherwise there may be additional charges.
Please let us know if you have any questions. You can call us at (970) 464-4959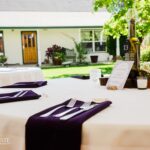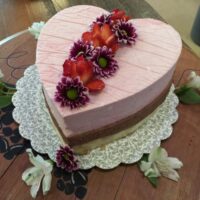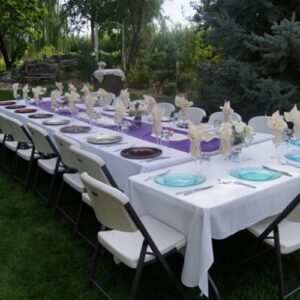 If you're looking for a gracious ambiance, fine food and wine, and traditional European-style hospitality, Amy's Courtyard is the perfect place to have your special event.